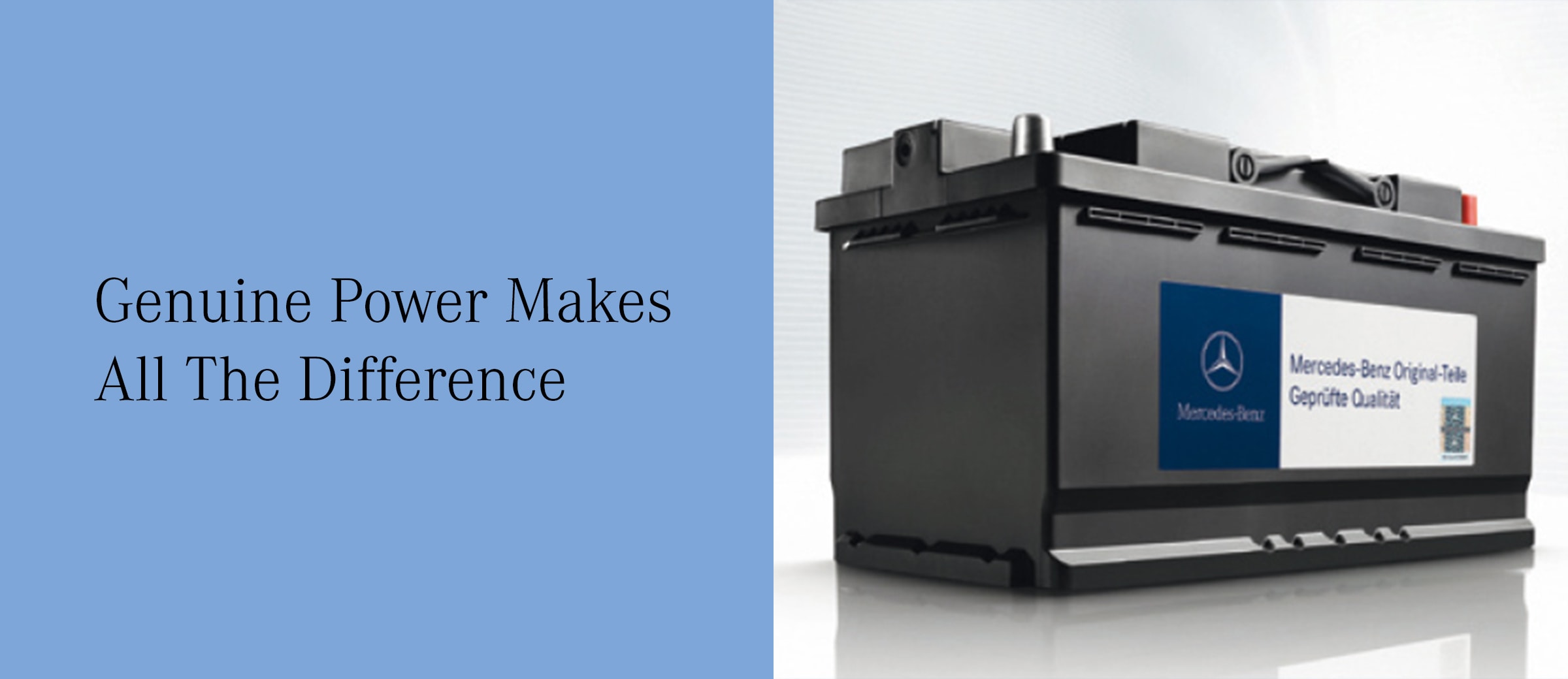 When it's a Mercedes-Benz, it requires the right high-performance battery - there's never room for compromise. In terms of high-cyclic durability, superlative material, build quality and long service life, a Genuine Mercedes-Benz battery offers the characteristics that power the vehicle's electrical system effectively.
 Our Parts professionals  are ready to help you:
- Find Genuine Mercedes-Benz batteries and service parts for all models
- Save time and money with precision-fit, factory-tested OEM parts, delivered when you need them
- Get answers to repair questions from staff with technical expertise on Mercedes-Benz vehicles
Remember, Genuine Mercedes-Benz Parts have a 12-month limited warranty,* a great reassurance for your customers. For batteries, the warranty lasts for 24 months with unlimited miles.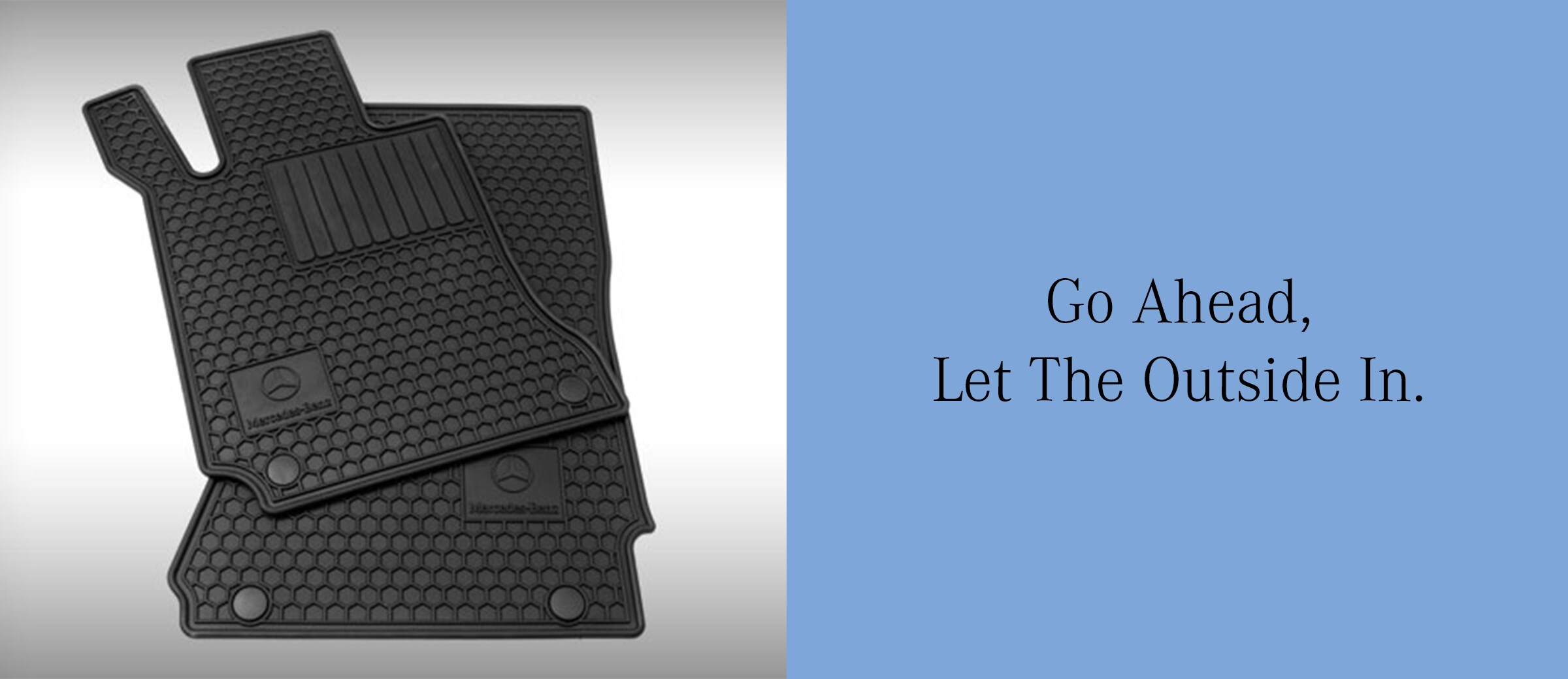 Our All-Season Floor Mats keep the interior of your vehicle neat and protect the original carpeting from stains and soiling. Debris is collected on the mat itself that can be easily cleaned.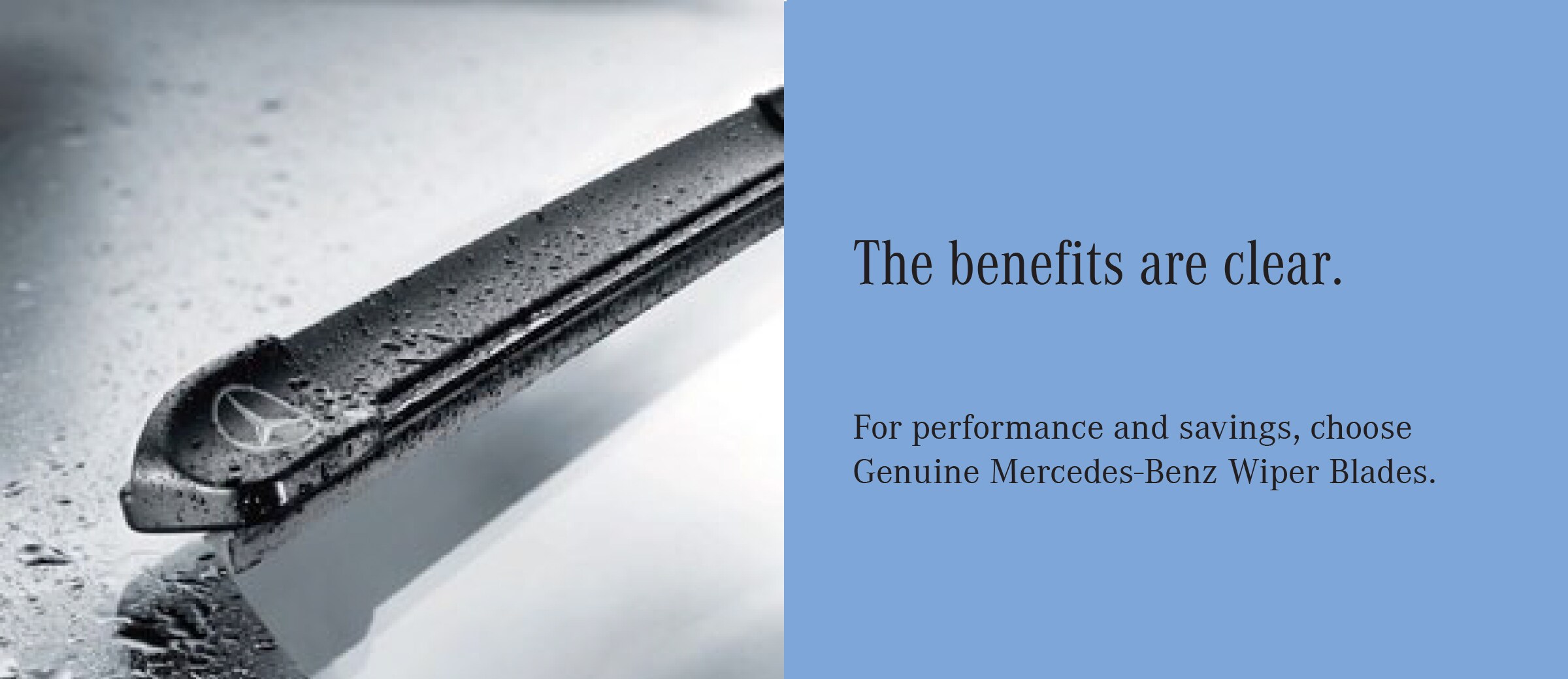 When it comes to providing your customers with a clear vision for the road ahead - and saving on quality parts - the only choice is Genuine Mercedes-Benz Wiper Blades.
When replaced every 12 months, Genuine Mercedes-Benz Wiper Blades can provide your customers with a range of benefits, including:
- A custom fit designed for the curve of their vehicle's windshield
- A 20% lower wear rate for a longer operating life than the competition
- A wear indicator unique to Mercedes-Benz showing when it's time to replace blades