Mercedes-Benz Lease Return

You Have Three Options at the End of Your Lease
Your lease term has ended and you'll soon be faced with a big decision – whether that involves consideration of a new model, extending your lease, or purchasing a vehicle — Mercedes-Benz of Portland is here to help.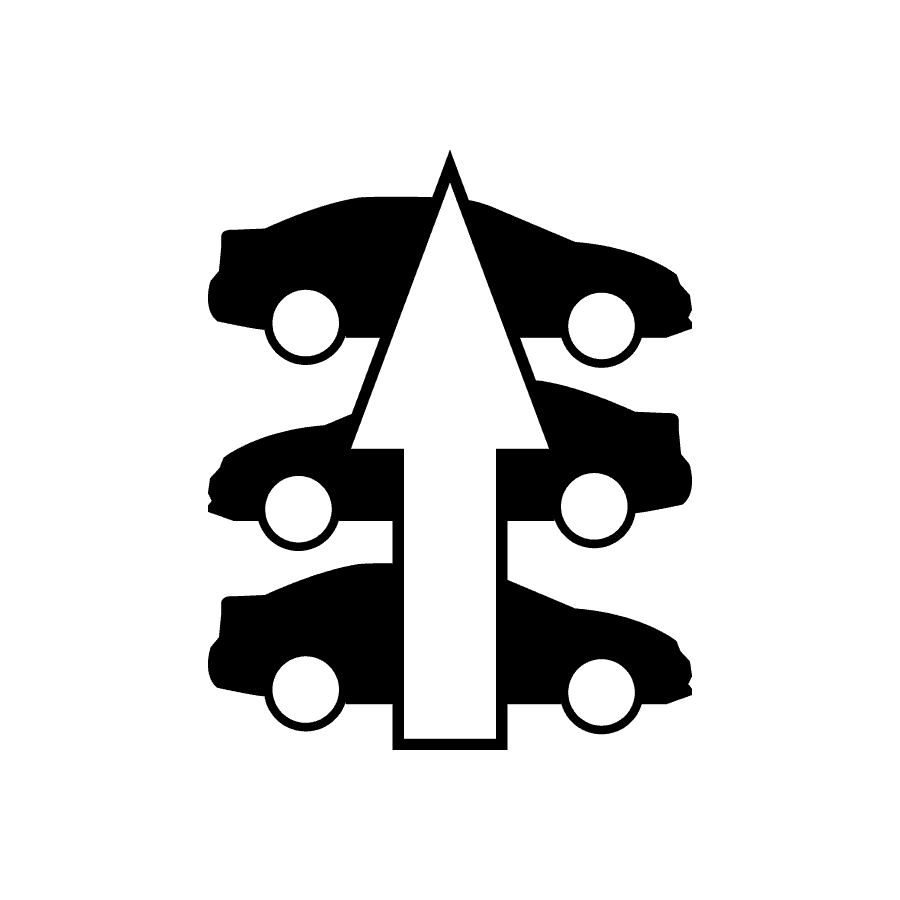 1) Purchase or Lease a New Mercedes-Benz
New Vehicles
Mercedes-Benz of Portland is here to help you choose a new Mercedes-Benz from our extensive selection of inventory. We're here to make it as simple and straightforward as possible for you to return your current vehicle and select your next Mercedes-Benz.
Payment Waivers
In certain situations, it's possible for us to waive some of your remaining payments on your current vehicle. Regardless if you're looking to lease a different model or upgrade to the newest technology — we'll work closely with you to help find the best Mercedes-Benz for your lifestyle and needs.
Lease Extension
If you are working with our dealership and need to remain in your lease a bit longer as you wait for your new Mercedes-Benz vehicle, you may be eligible to extend your lease. Our team of financial experts can assess your situation and provide you with your options.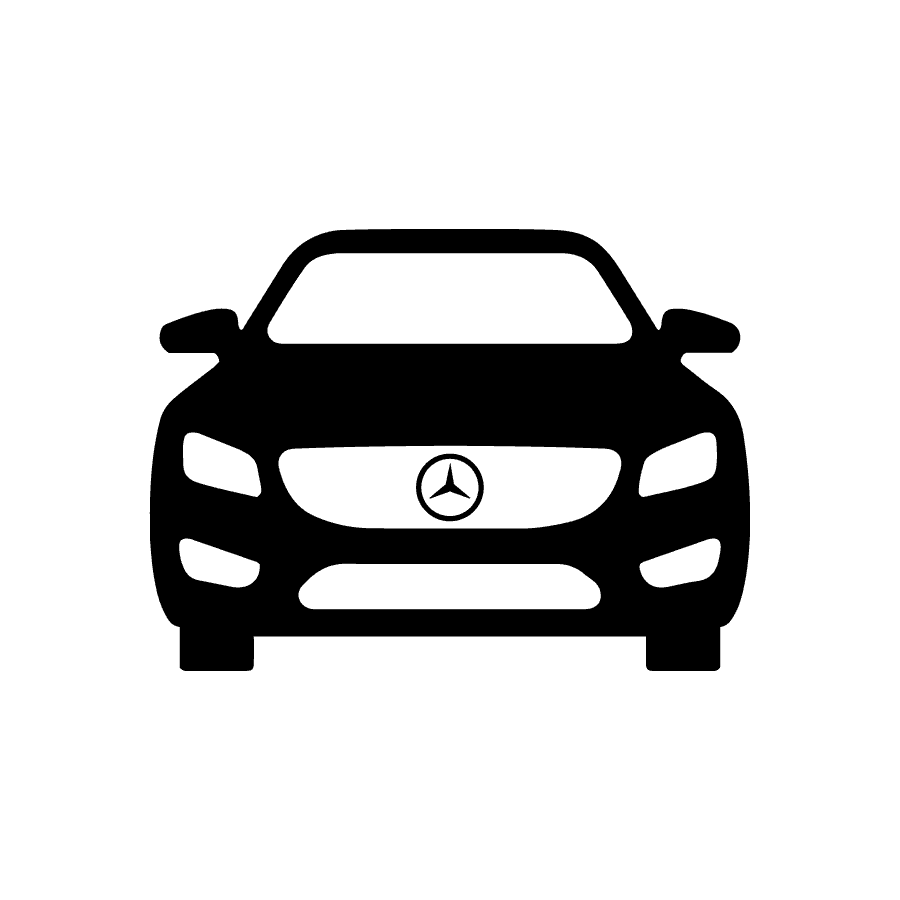 2) Keep Your Mercedes-Benz
We understand if you've grown attached to your Mercedes-Benz. You may pay off the remaining balance of your loan or lease at any time before the last payment is due. Once you've determined your payoff amount from through MBFS.com or the My MBFS app — you can send a cashier's check or wire to:
MBFS Standard Mailing Address:
Mercedes-Benz Financial Services
P.O. Box 5209
Carol Stream, IL 60197
MBFS Overnight Address:
Mercedes-Benz Financial Service USA LLC.
Box 5209
8430 West Bryn Mawr Ave., 3rd FL
Chicago, IL 60631
Wire Instructions:
ABA Number: 021000089
DDA Number: 31056939
Status: Active/Valid Account
SWIFT Code: CITIUS33 (used for chips as well)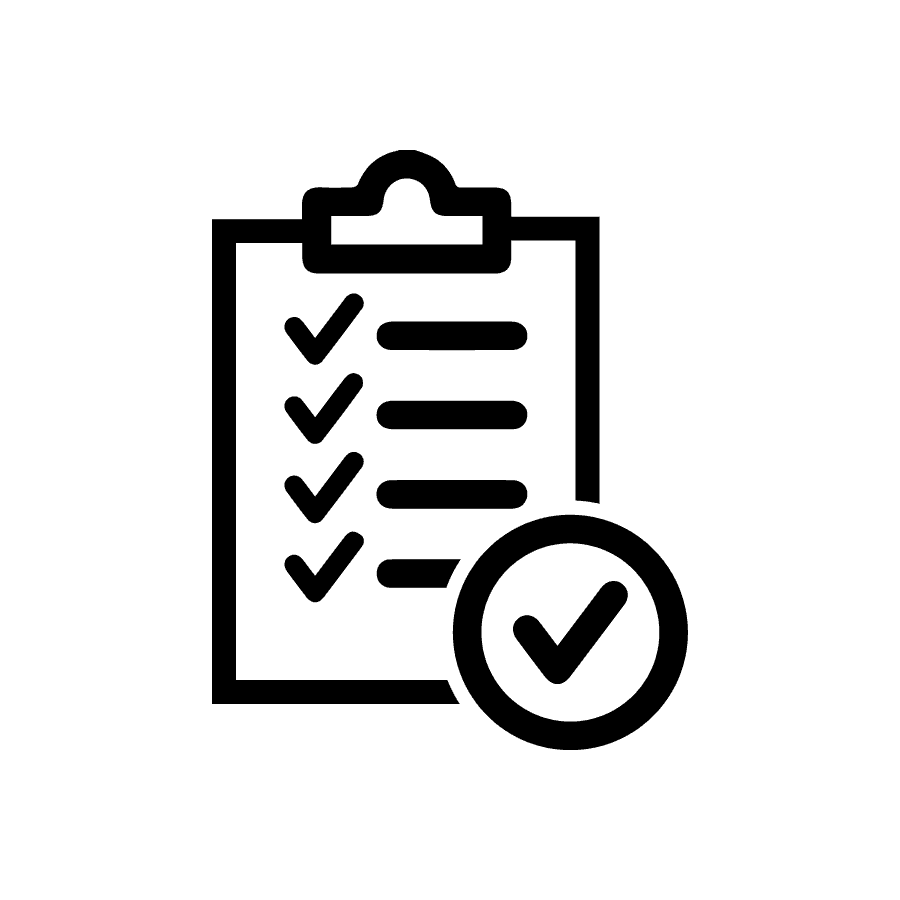 3) Turn In Your Mercedes-Benz
Our simple lease-end process prepares you to say goodbye to your current Mercedes-Benz vehicle. And although you are saying goodbye to one, you can start to think about the next incredible Mercedes-Benz you want to drive. The process for returning your vehicle starts approximately four months prior to your lease maturity date and should include the following steps:
Third-Party Vehicle Pre-Inspection
Schedule a vehicle pre-inspection. An MBFS representative will contact you approximately 120 days before your contract maturity date to schedule an appointment with the independent third-party inspection company that conducts MBFS inspections. You choose the time and location that's most convenient, including at home, at work, or at your Mercedes-Benz dealer.
Review Pre-Inspection Results
Review your pre-inspection report available online at www.AutoVINLIVE.com. Then explore the option of repairing any excess wear and use items with your Mercedes-Benz dealer in advance of your expected vehicle return date.
Return Your Vehicle
Contact Mercedes-Benz of Portland to schedule a day and time to return your vehicle.
Vehicle Inspection Details
Look your vehicle over before your pre-inspection using The Credit Card Test® (referenced below) and the vehicle condition guidelines listed below. Both will help you determine if your vehicle has incurred excess wear and use that you may be charged for at lease end.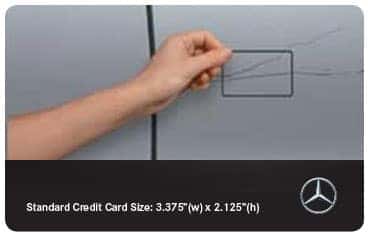 The Credit Card Test
Use The Credit Card Test to assess some of your interior and exterior damage. In general, if interior and exterior damage cannot be seen when a standard-size credit card is placed over it, you won't be charged.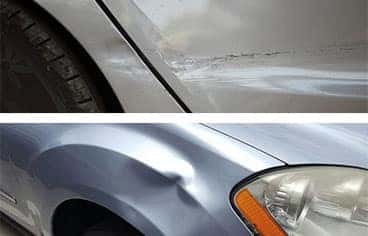 Interior & Exterior
The following vehicle conditions will result in excess wear and use charges:
Holes, cracks, gouges, tears, or cuts in the sheet metal or bumper, regardless of size
Dents that are larger than the size of a credit card
Scratches that are through the paint and larger than the size of a credit card
The sixth and each subsequent scratch per panel that is through the paint and smaller than the size of a credit card
Tears, cuts, holes, or burns to the interior, regardless of size
Damaged safety items, regardless of size (e.g., torn seat belts)
Glass or lights that have cracks, stars, holes, or plugs (a star is a chip with one or more legs, and a plug is considered unsafe for vehicles with supplemental restraint systems)
Collective damage, regardless of size, that is caused by a single event (e.g., hail damage)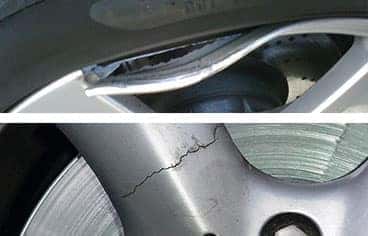 Tires & Wheels
The following vehicle conditions will result in excess wear and use charges:
Wheels that are cracked or bent
Wheels that weren't originally equipped with the vehicle at the time of delivery (upgraded aftermarket wheels installed by an authorized Mercedes-Benz dealership are acceptable)
Rims that are bent or have breaks (regardless of size)
Tires with less than ⅛-inch tread depth
Tires that have sidewall damage (which includes plugs and cuts), bulges, or exposed cords
Tires that are mismatched: Tires on each axle that are not the same size, brand, model, type and/or speed rating, and equivalent in quality and performance to the original tires
Spare tire and rim (or inflation kit for those vehicles without a spare tire)
that are missing or not in operable condition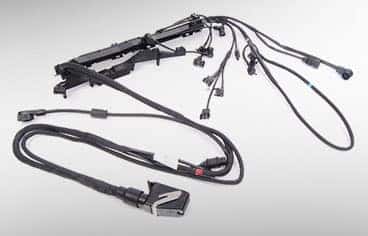 Mechanical & Electric
The following vehicle conditions will result in excess wear and use charges:
Maintenance specified by the manufacturer has not been performed and documented
Warranty repairs have not been completed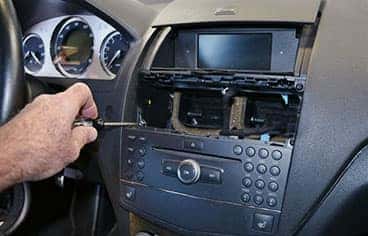 Aftermarket Modifications
The following vehicle conditions will result in excess wear and use charges:
The vehicle's factory-installed parts are not present, are damaged, or are in poor working order
Third-party aftermarket alterations have not been restored to their original condition
Changes to vehicle color or the addition of non-factory paint schemes
Damage caused by parts and accessories removal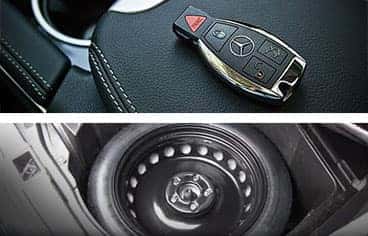 Missing Parts
Prior to turn-in, be sure to remove all personal items from the vehicle, complete all scheduled maintenance, and ensure all originally equipped items (if applicable) are returned with your vehicle. These items include, but are not limited to:
Second key
Navigation disc or SD card
DVD system
Remote controls
Headrests
Headphones for entertainment system(s)
Cargo cover
Becker MAP PILOT®s
Tool kit
Spare tire
If you have any questions regarding the lease-end process or vehicle condition guidelines, please contact the Mercedes-Benz Financial Services Lease Maturity Department at 800-873-5471 or Mercedes-Benz of Portland.
Lease Return Frequently Asked Questions
Can I return my lease to Mercedes-Benz of Portland if I didn't lease it here?
Yes. You're able to return your lease to any authorized Mercedes-Benz dealer, regardless of where it was originally leased.
Should I buy out my Mercedes-Benz lease?
Depending on your situation, buying out your lease can be an excellent option. We recommend that you compare all of your available lease-end options to ensure that you're making the best choice for you. In general, the end-of-lease buyout price is the residual value which is predetermined in your lease agreement. It's up to you to decide whether or not buying out your lease makes sense. Our lease specialists will be happy to discuss your options with you.
When should I get my leased Mercedes-Benz inspected?
It is recommended that you have your vehicle inspected within the final two months of your lease. This will give you plenty of time to schedule repairs or conduct any necessary required maintenance.
Can Mercedes-Benz of Portland perform my lease inspection?
Only authorized third-party agents can complete the end-of-lease inspection. If you choose to return your vehicle to Mercedes-Benz of Portland, we will be glad to contact an authorized agent to perform the inspection for you.